When business owners are stressed, cash poor and generally just unorganised life becomes difficult and the dream you once had is becoming a nightmare.
By taking the ibalance TRANSFORMATION PROCESS, your life can become balanced , and your family will fianally start to enjoy the fruits of your successful business.
We understand what it takes to run a business, the time, stress and cash flow needed to be successful. The founder Lloyd Richardson FCPA persoanlly owned businesses in Hotels, Motels, Accounting/Tax, Manufactoring, Insurance, Finance, Factoring, Marketing, CRM and Construction.
We specialise in Plumbers, Sparkies and Construction businesses.
You see business owners should not be alone we understand that business can be hard and by taking 2 or 3 simple changes we can get you on track to take your business to any heights you want.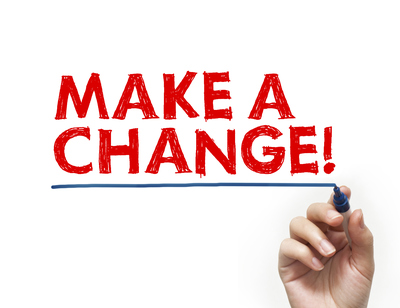 ALL SERVICES ARE QUOTED AS A FIXED PRICE.
The Transformation process includes the following:

Contact ibalance now to find out how we can transform your bsuiness now.

ibalance Transformation System

Don't get me wrong there is no quick fix magic formulae, it's a system that can be installed that is easy (It will be simple too if you follow the steps) and will deliver the business model you deserve.

Example of one of our recent case studies: Plumbing business and the owner working full time on the tools and has 2 staff. The results after 12 months, owner not on the tools and net profit increased by 22.18%, and now having holidays.

The system helped this client run a true business.

Review: The first step is to find out where your business is NOW, and if you qualify for the ibalance tradie program. This section may include completing the business questionnaire, staff and owners review.

Measure: What is the financial situation of your business? How many customers do you have? What is the average transaction value of each customer? These are only some of the questions that are measured.

Plan: How will your business look in the short-medium-long term. You may complete the ibalance 12 module online business plan.

Action: What steps will you do first to get your business under control? You may complete a set of detailed dated action plans.

Compliance: Is your book work up todate, and all taxation compliance issues are under control? You may need to get organised and make compliance a breeze. Your OH&S may also be looked at.

Automation: Is your business operations automated? The ibalance automation system will make your business paperless and available 24/7.

Marketing: Want more customers, the ones you want? You may need to complete a ibalance marketing plan, to show all aspects of strategic and tactical marketing strategies.

Manage: What KPI's do you manage? A set of simple KPI's need to be managed and implement change if necessary.

Mentoring: Running a business can be lonely, you need to be able to have confidence to talk to a caring experienced mentor, to set you business on the right track.

Control: You will start to reduce stress and feel you have real control of your business after all of the above is completed.

Freedom: Well done, you are now receiving the true value of your business, and start having those holidays you well deserve.

| | |
| --- | --- |
| | How to Get Control and Freedom From Your business |

THE STEPS REPORT

Read this report to learn how to change and get control of your business to have more holidays and spend more time with your family.

QUESTIONS ON HOW TO COMMENCE

Complete the instant download questionnaire to find how to commence your new controlled business.


SELECT THE TIME AND DAY

To have a 15 minute chat with us select a time and date that is convenient to you.

Unit4 7 Kintail Road Applecross WA 6153

Ph 1300 422 526

---

Lloyd Richardson FCPA holds a public practice cetificate with CPA Australia

---
Copyright 2017 @ ibalance international Pty Ltd All rights reserved.